On the 14th of March 2017, a Souq.com subsidiary, Q Tech General Trading LLC's trade license looked like this: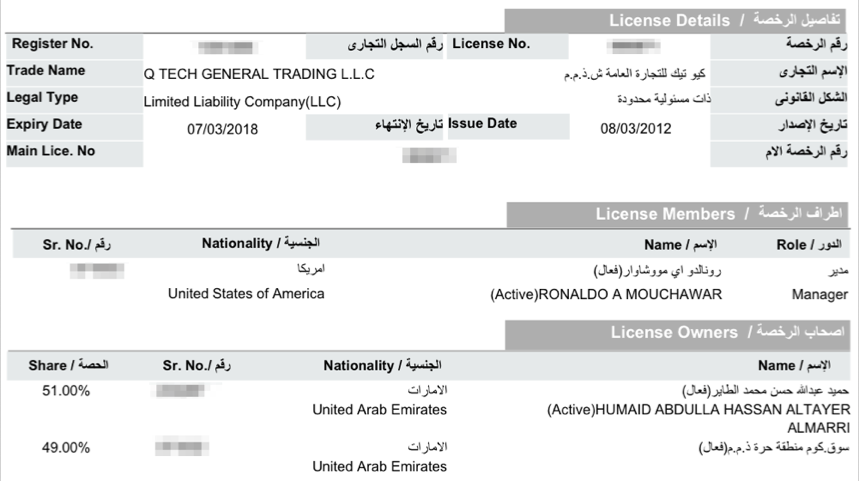 A day later an action took place to remove the Emirati individual who owns 51% of the business and replace him with Links Regional Commercial Brokers LLC.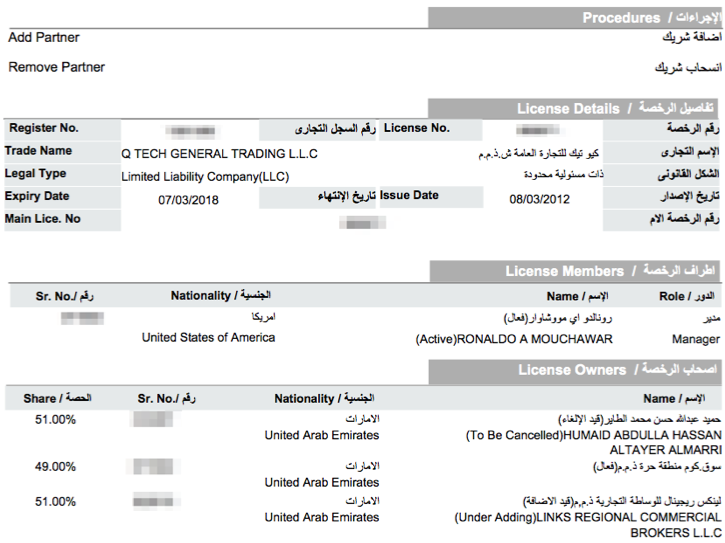 Similar actions have taken place for a number of Souq's other subsidiaries, including Q Express and Helpbit:
Helpbit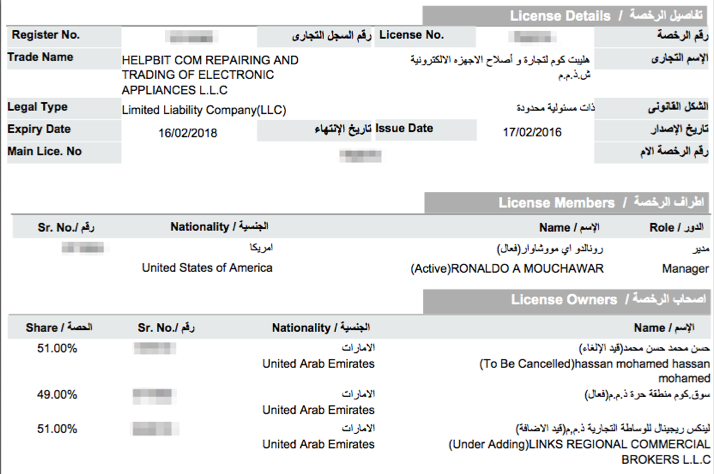 Q Express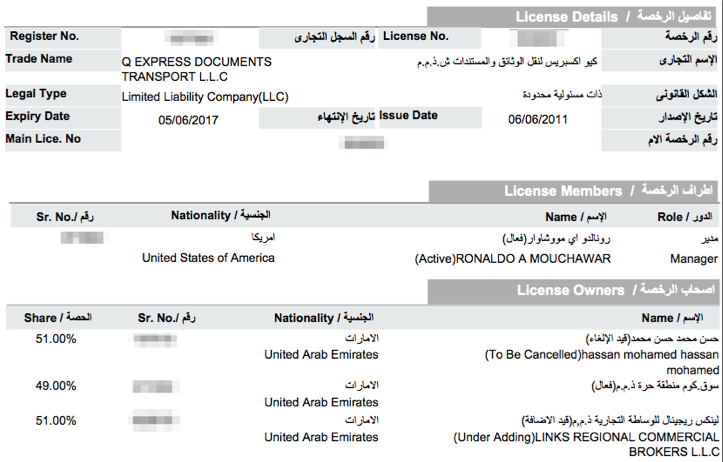 To an observer who has been through a fundraising exercise, it is pretty clear that multiple changes in quick succession to the underlying corporate structure of an organisation are indicative that a clean up process is taking place to close out conditions precedent, or CPs in industry parlance. Essentially, events that need to take place before a transaction can close.
The Links Group are a well known corporate service provider who provide nominee ownership structures to entities that need stability and continuity in an operating environment that demands that a local partner own a simple majority of any onshore, non-freezone operating business.
It is common practice for trade licenses to be set up with informal or loosely formal contracts together with an Emirati individual who consents to act as the local partner for a fixed fee and no other rights. However, regardless of the existence of side agreements (which are very unlikely to hold up in court), the local partner has the same rights over a business as any other shareholder would, including the proceeds of a sale, dividends and other forms of payout.
When a transaction takes place, it is equally common for these arrangements to be thoroughly scrutinised and then amended in order to provide assurance and comfort to a potential buyer that the deal their signing is watertight, will protect their economic rights and will not result in future legal actions demanding damages or payouts.
If Souq were being taken over by Emirati or GCC based shareholders, a corporate nominee owner would not be required and the equity of any subsidiary could be owned outright by a parent entity who would de facto be considered to be Emirati or from the GCC. Whilst unlikely, the Emirati or GCC shareholders could alternatively assume direct control over each subsidiary and not need nor incur the cost of a corporate nominee.
For example, take a look at one of Emaar's subsidiaries, Emaar Technologies LLC: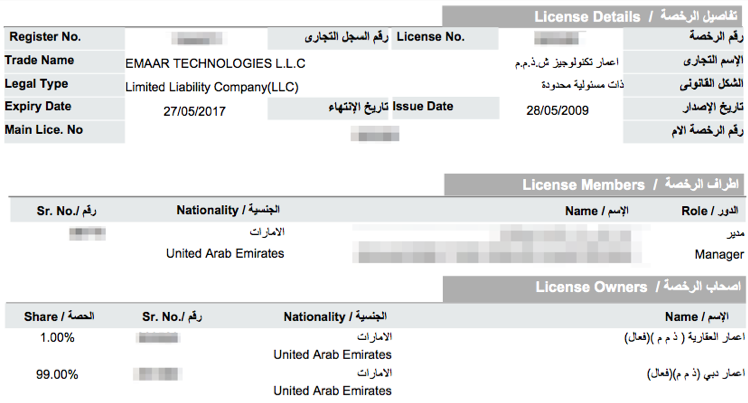 The entity is owned 99% by Emaar Dubai LLC and 1% by Emaar Properties LLC. You can continue to trace this structure upwards until you get to Emaar Properties PJSC, which is Emaar's primary entity listed on the Dubai Financial Market (DFM).
Similarly, if we look at a Majid Al Futtaim subsidary, Majid Al Futtaim Retail LLC: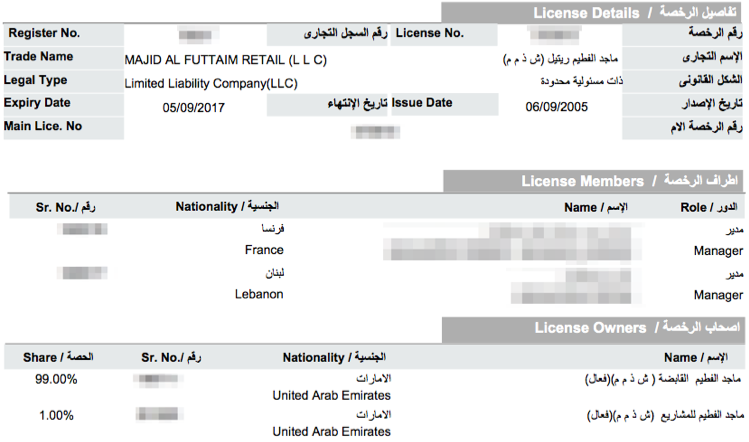 The entity is owned 99% by Majid Al Futtaim Holding LLC and 1% by Majid Al Futtaim Ventures LLC. Again, you can continue to trace this structure upwards until you get to a set of shareholders.
The logical conclusion is that Amazon (or a non-UAE or GCC entity, if you remain sceptical) has taken over Souq and the transaction is in its final stages of closing, regardless of any last ditch attempts.
P.S. The transaction, widely estimated to be in the $650 million range is equivalent to 0.16% of Amazon's market cap today. It is arguable that there isn't a need for for Amazon to publicly announce that a transaction has taken place, as the size won't have a material affect on their share price. Let that sink in for a bit. The largest technology exit in the region will barely register a blip globally. We've got a long long way to go.
🚀