This post originally appeared on the JadoPado Blog, written by our colleague Sidra Tariq, and has been re-produced here to preserve the JadoPado historical record.
Over the past few months, we've been super busy trying to build incredible buyer and seller experiences. Across the board, our teams have been working long days and many nights to ship new product ideas to enhance your experience from the millisecond you load up the JadoPado platform, through to the instantly gratifying moment you use the product that you've purchased.
We're super excited to announce a bunch of things that we've rolled out recently: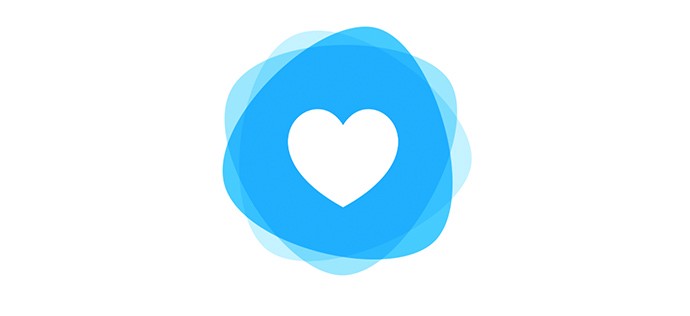 JadoPado Joy
One of our major goals is to make sure that every purchase begins and ends with delight, fueling our decision to launch our buyer protection programme. Lovingly coined JadoPado Joy, the programme provides the security and confidence that you need when you shop online.
Every product on JadoPado is protected with our promise of 100% of your money back, should you face a genuine problem and aren't able to resolve your issue with the seller. Whether the seller fails to deliver your order or the product you receive doesn't function the way the manufacturer intended, the programme ensures that you receive the correct product or get a full refund. It also protects you in case you receive the wrong product or if it doesn't match the seller's description.
JadoPado Joy ties tightly into our Case Resolution System. Open a case against the seller to attempt to directly resolve the issue and if you aren't able to reach a satisfying conclusion, escalate the case to a dispute and allow us to step in, assess the situation and issue a balanced decision. Learn more about how JadoPado Joy protects you.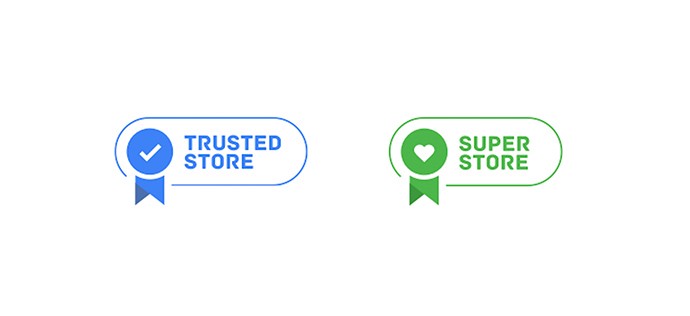 Seller Performance
If you're a regular at JadoPado (46% of you repeat each month!), you may have noticed the new Super Store and Trusted Store badges appearing next to seller names on product and store pages. We've added these to help you identify great sellers as part of our new Seller Performance programme.
Seller Performance has been designed and built to create exceptional buying experiences by encouraging sellers to deliver consistently high levels of service when fulfilling orders and engaging with buyers. The programme evaluates performance to ensure that sellers deliver orders on time, respond to buyers quickly, improve their buyer feedback rating, don't cancel or refuse any orders and work diligently to resolve any cases before they're escalated. A seller's Performance Score is the accumulation of points across the different metrics.
The Super Store badge is awarded as a symbol of excellence and reliability to sellers that consistently provide outstanding service and maintain a Performance Score of 90 points or above. The Trusted Store badge is awarded to sellers that maintain a score between 60 to 89 points as a reflection of their great service and credibility. The two badges will help guide you towards sellers that'll deliver consistently exceptional experiences when you purchase next.
Re-committing to our belief that great service builds great businesses, an important component of Seller Performance is to recognise and reward great sellers. Aside from the awesome badge, Super Stores enjoy a 25% reduction in commissions, more exposure across the platform and four free payouts every month. If a seller isn't quite there in terms of performance, we give them time to course-correct, improve their performance and climb the ladder towards greatness.
We've also added a dynamic dashboard to Seller Tools where sellers can monitor their performance and identify areas for improvement. Here's what it looks like: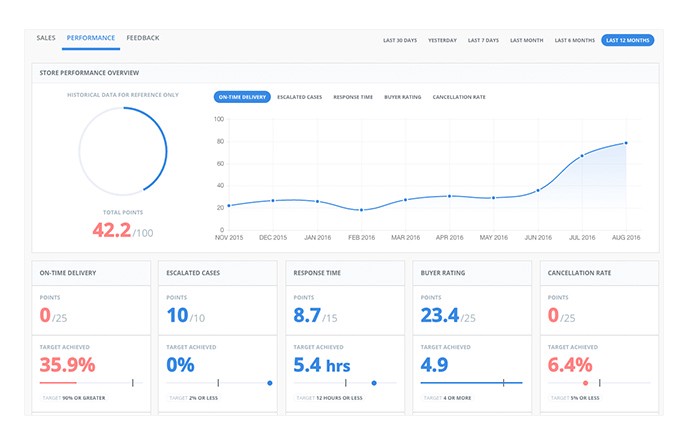 Mobile App for Buyers
We launched our beautifully-designed (if we may say so ourselves!) mobile app. Yes, we've been a bit behind the curve (it was a resources and focus thing!), but we're finally here. With an easy-on-the-eyes interface, customisable search and a seamless checkout process, you can go from browsing to checked out in seconds, with a few joyful taps on your screen.
With multiple rounds of testing on different platforms and devices as well as both encouraging and bone-crunching feedback from the team, we pushed out a public beta to the JadoPado community. It was a tremendously helpful process, with detailed feedback allowing us to squash pesky bugs, and tweak both UI and functionality. A few weeks later we released the app in all its glory and continue to improve and add to its feature set.
These are some of the improvements that we rolled out last week:
We improved search by adding recommendations, popular products as well as previous searches to allow you to effortlessly browse through over 5900 categories and daily deals!
On iOS, we enabled iOS Spotlight Search integration. You'll now see search history right inside iOS search so that you don't miss out on great deals.
We added dedicated areas for JP's Deals, New Arrivals and Best Sellers, to enable better and more discovery. Dig deeper into each section to explore more trending products and deals.
We're seeing super-promising early install numbers and in the 41 days since launch, the app is driving 34.83% of our daily sales, as averaged over the last seven days. We're hoping that more buyers will enjoy some of the incredible tools that we're building.
Here's a look at the app: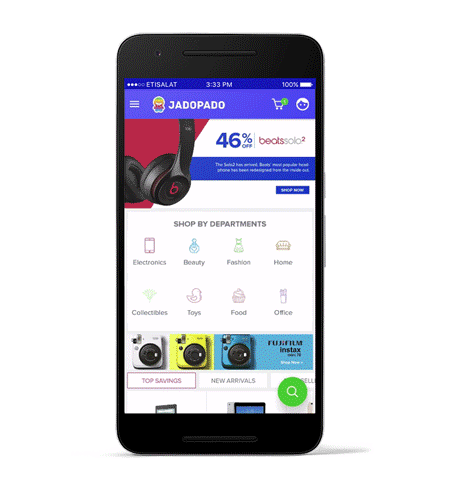 But you really should go download it here: Android or iOS. Did we mention that we're currently doing 10% off on your first order from the app? Go. Now.
JadoPado in Arabic Beta
Many ages ago we had what wasn't a very well-put-together version of JadoPado in Arabic. We eventually laid it to rest, vowing that we'd come back bigger and better — and here it is! We are incredibly thrilled to announce that we went from hiring Naila to lead our localisation team to launching our Arabic beta in 99 days. Seriously.
While localisation remains a work in progress, we're at a place where you can smoothly go from browsing, searching and mulling over, through to checkout, completely in Arabic. Friends in Saudi, Egypt and the rest of the GCC, we've got you covered!
أصدقاؤنا في السعودية ومصر وبقية دول مجلس التعاون الخليجي، نحن في خدمتكم!
We have a (very) long road to travel to offer a fully localised Arabic experience. Back in the good ol' days of JadoPado Direct, we sold 8000+ unique SKUs, while today we list 344,921 SKUs, in a catalogue that continues to grow at an exceptional rate. We face the somewhat unenviable task of localising millions of words, together with marketing collateral as well as other content properties. However, we thrive on challenges and enabling buyers to go from browsing to checkout in their preferred language is something we want to get right.
We're growing our team by hiring localisation specialists to passionately drive this project forward. Sign up! It should be even more fun when we bring on more regional languages in the near future!
We're seeing strong uptake in buyers using the Arabic beta for their purchases and expect it to become a mainstay of our product in the near future. Here's what the Arabic beta looks like today: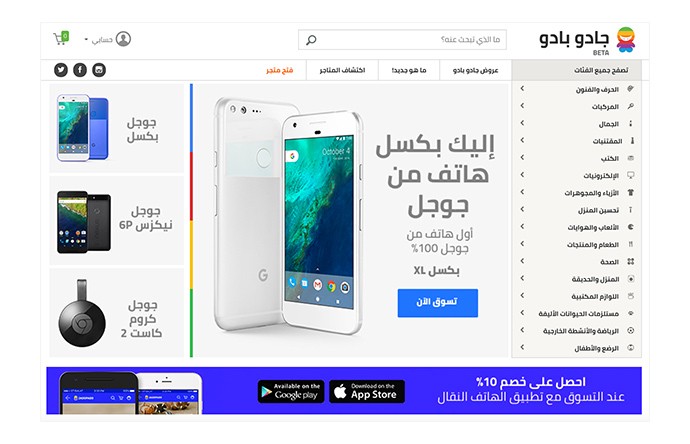 We have a bucket load of new features, enhancements and tweaks in our product and engineering pipelines that we're incredibly excited about. Onwards towards delivering more incredible experiences!