This post originally appeared on the JadoPado Blog and has been re-produced here to preserve the JadoPado historical record.
We recently rolled out a couple of interesting enhancements.
Product Reviews
We've always wanted to bring on compelling product reviews to help customers make the right purchasing decision but we haven't quite been able to find the right way to do it — until now.
We partnered with the great guys at TestFreaks who aggregate millions of reviews from thousands of sources globally, including Amazon, eBay and professional sources such as Macworld, Ars Technica and The Verge.
Our first version includes an aggregated product score and reviews broken down by review type. A customer review is a review by an end user, while an expert review is one from some of the planet's most loved professional technology reviewers.
We're considering being able to collect reviews from JadoPado customers in the near future, as well as bringing reviews to the upcoming refresh to JadoPado for Mobile.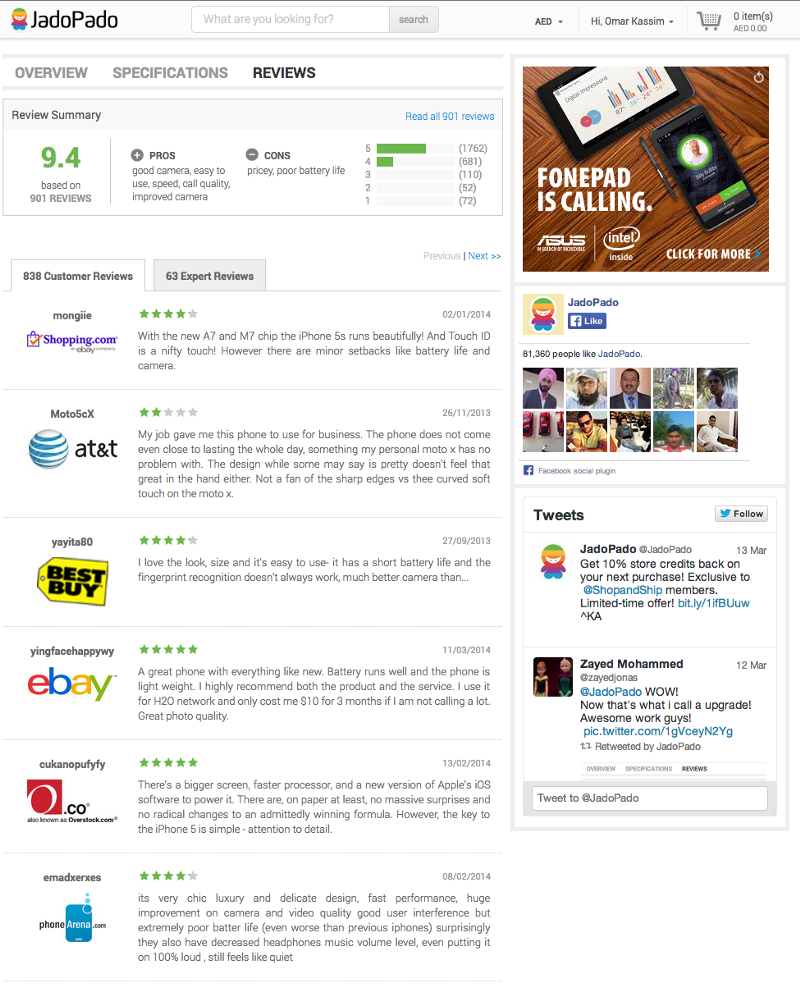 Shipping Estimator
We've had many a request to be able to estimate shipping costs without wading into checkout, after we kicked off international shipping about a year ago. Given that we generally have a pretty busy development pipeline, it's taken a bit longer than usual to roll this one out.
In the majority of cases, the shipping estimator should not require any tweaking before displaying a set of relevant shipping options, costs and estimated delivery times.
We default to a quantity of one, based on the logic that most people generally buy a single unit of a given item. For even more ease, we also default the country field based on your IP.
If those values don't work, a couple of quick tweaks will get you a new estimate that is more relevant.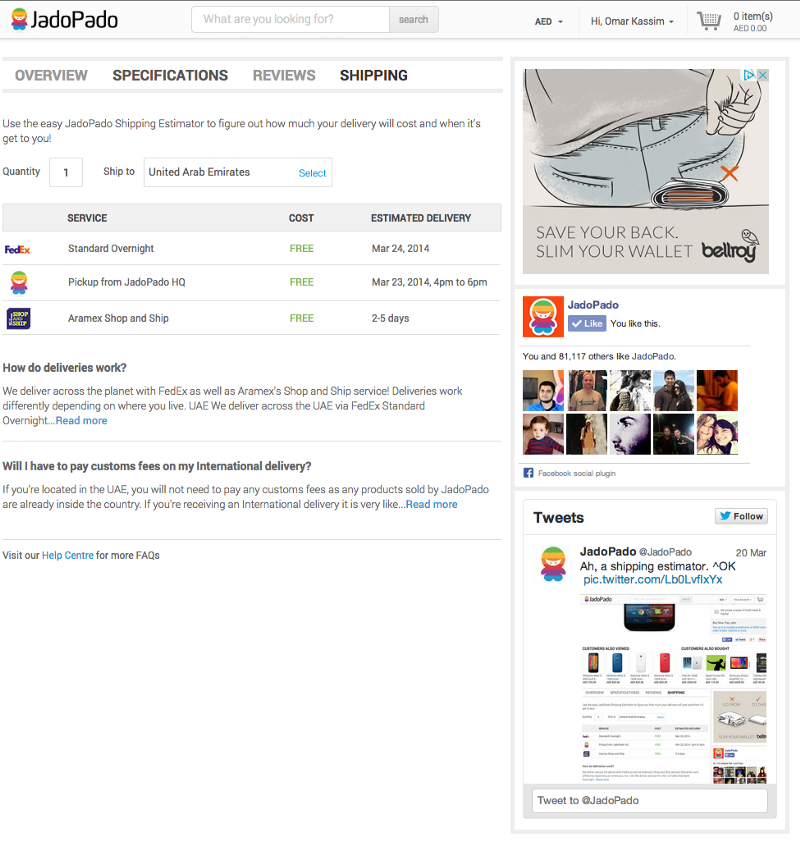 Usage of both product reviews and the shipping estimator have been incredible so far. We're excited!
Feedback appreciated as always!